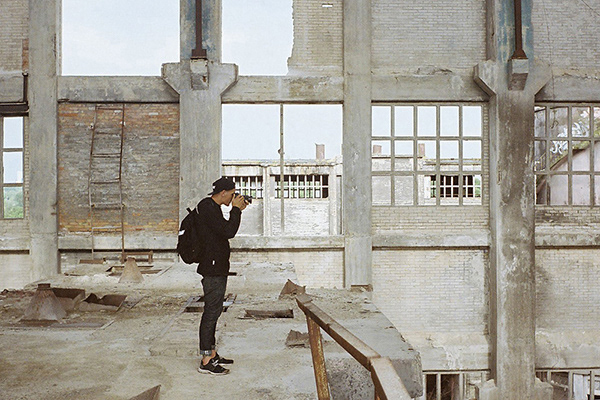 Adam Borrello is an Australian based photographer, film maker and director. With an established folio that seamlessly blends between editorial, lifestyle and commercial, Adam draws on his instinctive high energy and critical thinking to create original, yet refined content. 
With over 10 years of experience in the industry, Adam has worked internationally throughout his career for clients including, but not limited to, Adobe, Rusty Surfboards, Sony, Triumph Motorcycles, Otis Eyewear, Reebok, Westpac and Uber.
Adam is also a regular contributor to publications such as Hypebeast, C-Heads Magazine, Highsnobiety, Complex and Street Dreams Magazine. 
Passionate and hard-working, Adam has developed a fierce dedication for collaborating closely with select clients to help develop a voice and identity, while providing creative solutions to adapt to the constant changes within new media. This has led to Adam working across the globe on a variety of projects. Whether it's directing music videos, or exhibiting his own works of Norwegian landscapes, Adam approaches each project with an unparalleled enthusiasm that stylistically carries through his entire body of work.
When he doesn't have a camera in his hand, Adam enjoys spending time with his wife and pug, jiu jitsu and exploring wild nature
Adobe
Aimee Cherie Intimates
Belief New York
C-Heads Magazine
Carrots By Anwar Carrots
CLSC
Complex
Create & Explore
Creatures Of Leisure
F45
Gymshark
Highsnobiety
Hypebeast
Life Without Andy
Lulu Lemon
Nike
One Love Recordings
Origin Presents
Otis Eyewear
Raised By Wolves
Reebok
Rusty Surfboards
Sony Records
Stoney Roads
Street Dreams
Street X
Too Much London
Triumph Motorcycles
Uber
Westpac Banking Corp